The New York Times has this article up and the fact that I can't understand why this woman supports Trump aside – I thought this was interesting.
"I feel like I am in a bizarro universe where no one but me is thinking logically," she said. "We have gone so off the rails of what this conversation is about."
No, sister. The only people not thinking logically are Trump supporters. I would understand if he'd actually done something since he became President, but all he's done is announce his intent to do things. He couldn't even keep his Muslim Ban™ going. The media are writing him off because he's proven himself to be incompetent every single step of the way.
I'm not even going to comment on the fact that she's black. I just can't.
Meanwhile, Trump seems to be doing his best Harvey Dent impression this weekend.
First there was this (regarding counter protesters showing up at a 'Free Speech' rally for the right):
Followed by this after Gen. Kelly probably twisted his pinky finger until he agreed to not fuck up as epically as he did last week.
…If you're wondering how he managed to post those tweets without encountering some kind of difficulty look no further.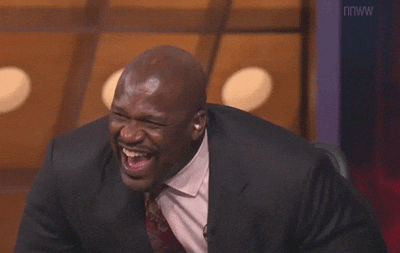 Third time lucky, eh? He was probably coming down with chills as he wrote the tweet. I mean, lies and fake sentiments are things that he never dabbles in. He usually leaves that to fake news.
Oh and I was surprised to see this.
As a week dominated by President Trump's response to the violence at a white supremacist rally in Charlottesville, Va., draws to a close, many Republicans are worried that serious damage has been done to their party.

Specifically, they argue that Trump may have set back years of efforts to make the GOP more appealing to an increasingly diverse American electorate.

There is no mistaking the seriousness with which they view the situation.
So after all of the primaries, the campaign, the election and the shit show that's occurred since now they're worried about the damage to their party? I don't think they've been taking it seriously at all.
Sigh. Anyway, sorry for the second Trump post in three days. I will get back to more pressing matters like the new Sharknado movie soon. I promise.