I've been busy but bizarrely enough that's usually when I do my most TV watching – background noise and all that. Anyway, here's a quick run-down.
RUSH HOUR: This just started recently and I kind of love it. I shouldn't but I do anyway. They won me over with their 'Asian Orlando Bloom' line. The first episode borrowed heavily for the movies – the rogue sibling and dodgy law enforcement and stolen statues but I think it was still decent. The first movie will always be a classic. I adore the show. Buddy-cop is my genre. It's the GENRE. It never gets old. People should just embrace it. [ETA: It was cancelled and pulled off schedule until July. SO RUDE.]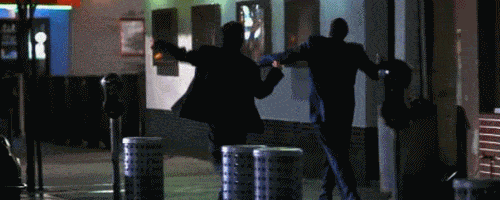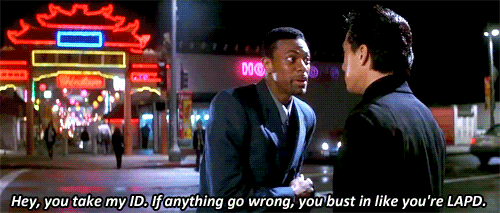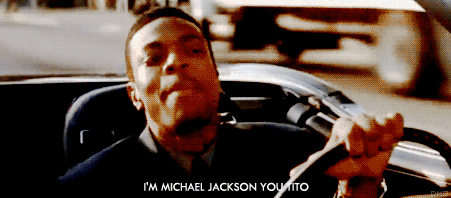 ---
COPPER: This is an old BBC America show that's actually really good. It's based in New York (I think) during the Lincoln-era and covers up to the period where he was assassinated. The main plot is really the lead character trying to find out what happened to his wife who vanishes after his daughter is found dead, but it's based on the politics and police force etc. It lost its way during the second season but the first season is very good. Unfortunately, the show goes down as having one of the WORST series finales I have ever seen. It took me several weeks to make it through that one episode because it was so bad. And pointless. But I still recommend the show.
---
19-2: This is a French-Canadian show remade in English by Bravo. Lol, the newspapers and background items are all in French which is kind of cool and weird at the same time. I like that they kept it that way. It's basically a police procedural but probably more realistic than any US procedural on air, with the exception of maybe SVU (which is too realistic!). There was a pretty good 'whodunit' in the second season that was actually well thought out and acted. I highly recommend the show 😉
---
BOSS: Ah. Well. This show was a mess. The second season was an even bigger mess. The last episode ended with everything hunky dory and…some bonus incest. Two days of my time not really well spent, lol.
---
Murder In The First: I liked season 1 even though it was pretty stupid in places. The first episode of season 2 is probably the stand out episode of the entire show. Everything after that was mostly silly, confusing or deliberate misdirection. Meh.
---
Telenovela: I like Eva Longoria, so I liked the show. It's funny because I've seen every single Happy Endings episode so many times that I could tell the show had some of the same writers. Even so, it was funny enough. The only problem was Zachary Levi. Miscast is an understatement…he is terrible on this show. Not only that but he looks physically uncomfortable and that made me uncomfortable, lol. Anyway.
---
Superstore: Relatively funny sitcom. The main male lead character needs to be punched in the face occasionally but that's okay.
---
Sleepy Hollow / season 2: Started off well. Quickly descended into foolishness. STRAIGHT UP FOOLISHNESS. I remember a lot of people complaining about Katrina and I have to say that for some reason the writers decided to make her Witch Ex Machina along with making Ichabod and Abbie have the same conversation multiple times in multiple episodes. Jenny seemed to be only in the episodes to utter 'there's always another way' when needed to. The only real stand out performances are Orlando Jones and Matt Barr (though I might be biased here because I like his hair and well. Yeah. That's a thing) as Frank Irving and Nick Hawley respectively. Apart from that, it seemed to be kind of directionless. Hopefully, season 3 is better? I still need to catch up.
---
Billions: I started watching this for Rob Morrow but I'm going to have to look up his episodes and do some fast-forwarding. Damian Lewis is really annoying on this show. The smirk. The accent. The makeup. Nope.
---
Brooklyn-Nine-Nine/ season 3: I like this show but…someone needs to explain Adrian Pimento to me. Not funny. And then they had to go and bring Diaz into the mess? Last season she couldn't wait to get away from Nick Cannon (can't blame her) and now she's in love with Pimento and desperate to be married to him? I'd rather watch Terry have a love affair with yogurt.
The Following: This is going to get its own post because I have a lot to say!
---
That's all I can remember. I am sure I have blocked some stuff out. I did watch the first few episodes of Oz. Dino Ortolani is played by my favourite character in the Chicago Saga so it was really quite funny. Well besides the dying and homophobia etc. I have to reserve that show for another time, lol. I watched Hostages which was interesting but wildly unrealistic and completely ridiculous.
In terms of movies (I have no life, but you already knew this!):
Baggage Claim: Should be called Garbage Claim. I am just going to pretend that Paula Patton had a really intense cold while shooting this and was on some strong cold medicine because she sure as hell seemed… medicated. Not that I blame her. Imagine being married to Robin Thicke *shudder*. Thankfully she Katie Holmes'd her way out of that mess. The plot was stupid.
Pathologically single, 30-something, flight attendant, Montana Moore (Paula Patton) is on a mission to get her overbearing, frequently married, mother (Jenifer Lewis) to stop pressuring her to get married. After being jilted by her only prospect (Boris Kodjoe) just as her younger sister, Sheree (Lauren London), becomes engaged, Montana and her friends (Adam Brody and Jill Scott) devise a plan to help her find a potential husband before Sheree's wedding. Over the course of 30 days, Montana flies all over the country (with the help of a colorful team of coworkers) hoping to reconnect with a litany of ex-boyfriends that include a misogynistic politician (Taye Diggs), an irresponsible entertainer (Trey Songz) and a commitment shy multi-billionaire (Djimon Hounsou).

Though her quest to find a husband proves to be a disaster, Montana is oblivious to the developing romance with her longtime best friend (Derek Luke). Once Montana realizes that she doesn't need a husband to live a fulfilling life, she finally stands up to her mother and gets her proposal from "Mr. Wright."
MR WRIGHT. I damn near choked. The guy was literally called Mr Wright. Had I noticed this early on, I would have rage-quit much earlier on.
---
Honey 2: LMAO. Oh, this was all kinds of terrible but in a sort of adorable way.
---
You Got Served: Classic. I have no idea why it has 3.4/10 stars on IMDb. It deserves a 6 AT LEAST. For Lil Saint. Oh god, it has 16% on Rotten Tomatoes. LMAOOOOOOOOOOOOOOOOOOOOO. WHY.
This reviewer from 2005 seems really heated over the movie for no real reason.
It seems like casting agents just took a lot of the actors from the WB network and dropped them into the film and made it feel like it's trying to get across that these characters are really from the ghetto.
Well, he's right in that you could actually find black actors on the pre-CW era WB network. The ghetto part…really, dude?
One minute they're whining about how poor they are, then the next they're sporting cell phones and really expensive looking clothing yet none of them have a job, and of course our two main characters deal drugs because don't they all? Our two leads are B2K and Immature members Omarion and Marques Houston both of whom play two very unlikable characters Elgien and David, the leaders of a dance "crew" who engage in dance competitions with other "crews" at a local club led by "Mr. Rad" played by Steve Harvey who is thankfully rarely seen here. Mr. Rad has local gatherings with children who watch these people dance non-stop, but no one ever gets busted, and Mr. Rad is seen as sort of a god, when really he's just a creepy old man performing illegal gambling. There are tons of dance numbers, badly choreographed and really obnoxious ones that we're forced to sit through one after the other.
LOL. Technically, we don't know enough about the characters to see if they have jobs nor does anyone whine about how poor they are? This review is hilarious but somewhat mean-spirited.
Mission:Impossible – Rogue Nation: I feel like this was over-hyped somewhat? The plot was somewhat thin…kind of like the Ethan Hunt version of Die Another Day but it was still decent. Apart from Renner. Boo to Renner. Always.
The Mighty Ducks: LOL, I love this movie. Especially the part where Emilio is attempting to coach the kids while in his suit and overcoat *dead*.
I can't recall anything else. I'm still reeling from the saltiness of that You Got Served review.